Sale!
Lightwind Kiteboard CrazyFly Slicer 2021
From €635,00 incl. VAT
Delivery time: 3 to 8 days from payment receipt
Scope of delivery:
Full carbon slicer kiteboard
Carbon 4 x 5.0 fin set
Board handle
All necessary screws
Optional: Binding (Straps & Pads)
Select your board size below and a suitable binding if required
CrazyFly Slicer 2021 Kiteboard
Slicer 2021
Lightwind Reinvented
The Slicer is the ultimate light wind machine that stands out from the crowd. In light winds, as little wind energy as possible should be dissipated. That's why, especially in light winds, the performance of the equipment is crucial. With the goal of the best possible performance and using the most advanced materials and manufacturing techniques, the Slicer was born at CrazyFly. The full carbon layup allows for an extremely light board weight, despite its size.
The high rebound forces of carbon as well as the Step-Cap technology ensure that the board's bending curve maintains its optimal shape to ensure maximum power output in light winds. The rails are finished by hand, so you'll run upwind on the edge like no other.
The inverted outline as well as the sharp square tips squeeze the best possible performance out of the maximised surface area. The board rides comfortably in choppy water and the flat rocker ensures the highest possible speed.
The Slicer's asymmetrical fin position, shifted to the heel side, ensures that both tail fins are in the water and build maximum lift for running upwind.
Inverted outline
The Best of Both Worlds…
The inverted outline saves weight in the centre of the board and shifts surface area to the tips, where the greatest interaction between board and water occurs when edging. You get the best of both worlds, optimum weight reduction and big tips for the ultimate light wind performance.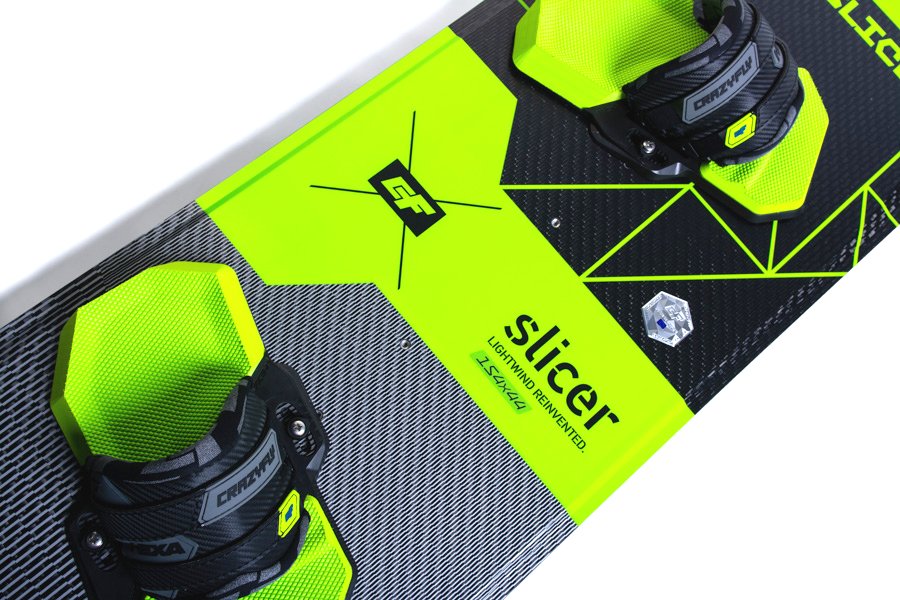 Step Cap
Sharper Edge, Better Upwind Performance…
The step in front of the edge produces thinner rails for better edge grip and upwind performance.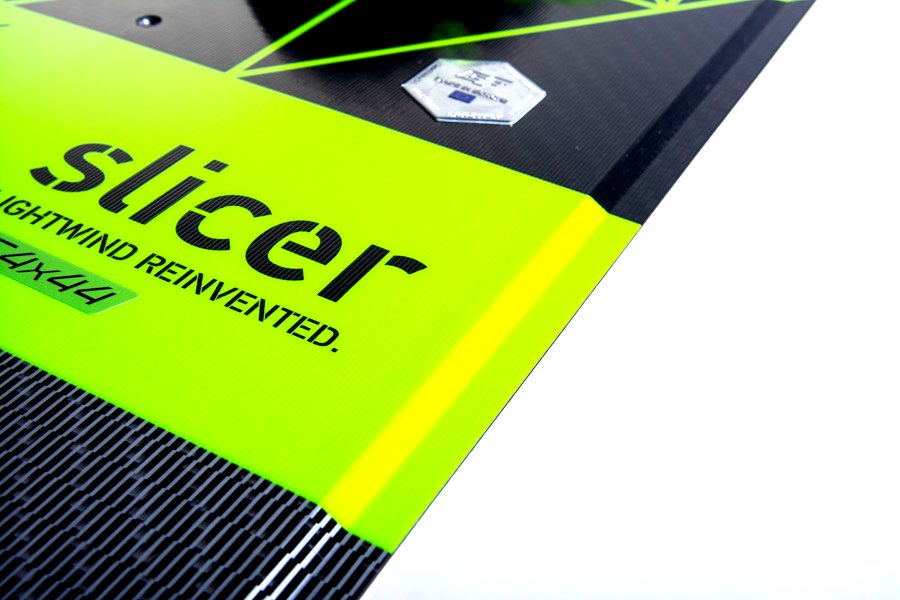 Asymmetric Fin Position
Additional Grip and Upwind Performance…
With both tail fins in the water, you have maximum grip and lift for running upwind.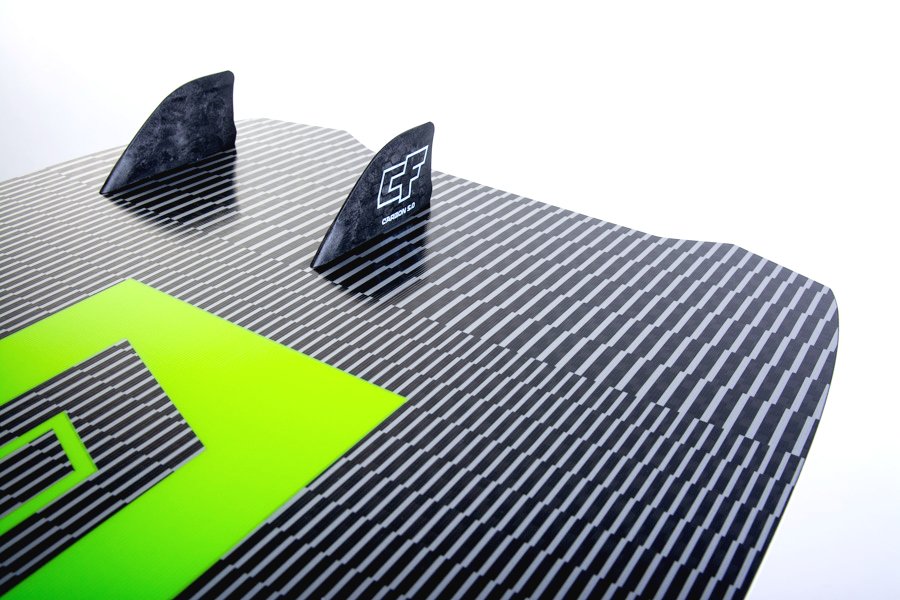 Full Carbon Construction
Ultralight, Strong and Durable…
CrazyFly has 15 years of experience building world-class kiteboards and is convinced that nothing can replace carbon fibre. Carbon fibres are ultra-light and extremely strong at the same time. This material is very dynamic and offers massive pop due to the high rebound forces.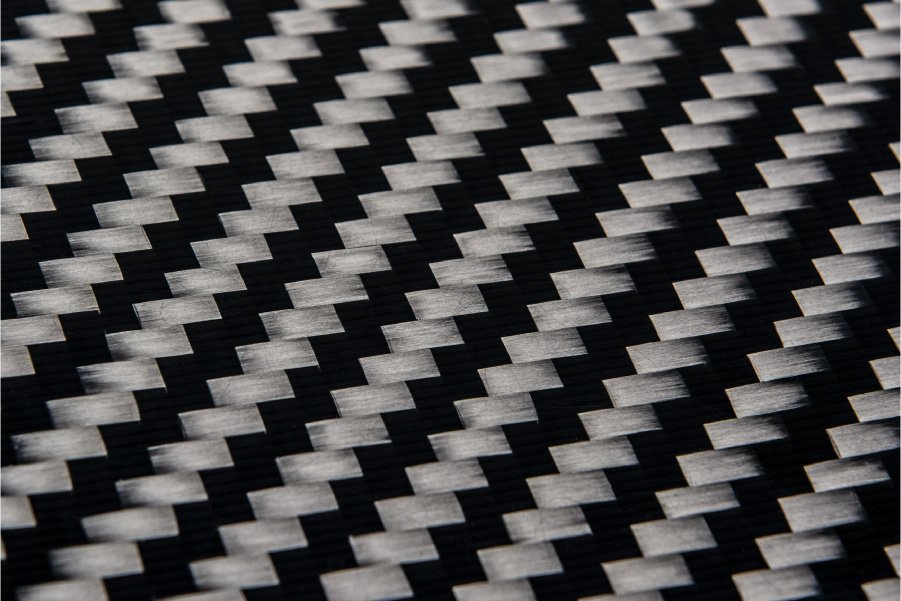 3 YEARS WARRANTY
MADE IN EUROPE
CrazyFly offers a three-year warranty on all CrazyFly kites and boards from 2019 onwards. and goes beyond the warranty of other manufacturers. In order to benefit from the warranty, you must return your purchased board or kite to within 30 days of purchase from CrazyFly. You can find all details about the warranty on our page CrazyFly Manufacturer Warranty.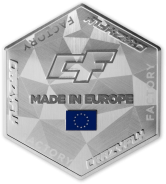 Technical Specifications
Size [cm]
154 x 44
160 x 44
Weight [kg]
3.0
3.2
Stiffness
650
600
Stance
37 | 41 cm