CrazyFly Foilboard Chill 2021
From €549 incl. VAT
€ 461.34 Outside the EU
Delivery time: 3 to 8 days from payment receipt
Included: Foilboard, Optional: Foil, Straps.
Select your board size below and, if required, a compatible foil and the matching foot straps.
CrazyFly Foilboard Chill 2021
Chill 2021
Allround Riding Fun
The Chill is an allround low volume foil kiteboard, suitable for kitesurfers with little experience*. Its compact size, high nose and speed rocker allow the Chill to glide effortlessly and lift you out of the water in no time. The central carbon stringer ensures direct power transmission and a dynamic feel.
*However, you should always learn the basics of kitesurfing on a normal kiteboard.
High nose
No Nosing-In…
The Chill Foilboard's highly bent nose helps you launch by keeping your board afloat in the swell. Even if you lose control for a short time, you are more likely to get away without falling with this nose shape, as the board does not dip into the water as quickly.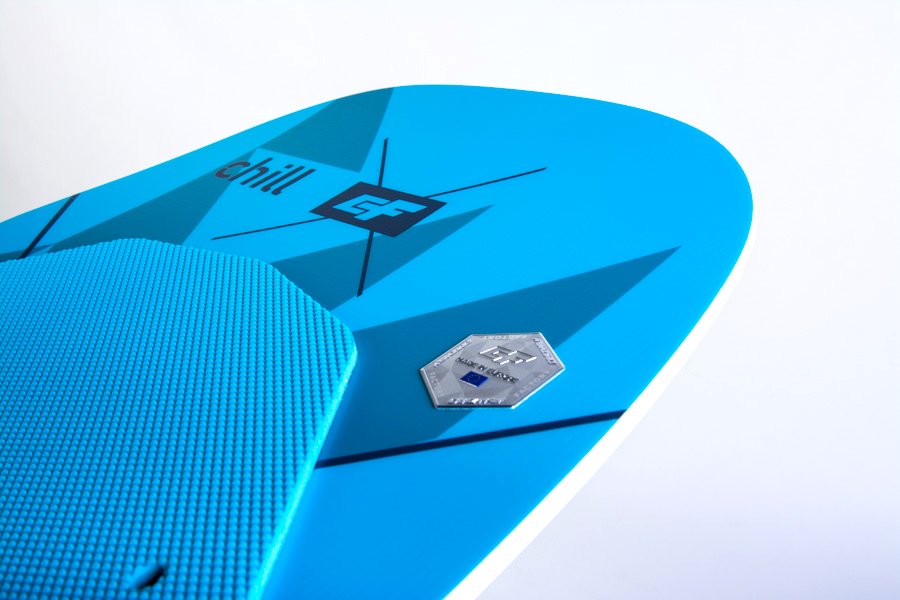 Wood Core with Carbon Stringer
Stiff and Dynamic…
The Chill has a high-quality CNC-milled wood core, reinforced by a central carbon stringer on both the top and bottom. This gives the board more stiffness and responsiveness.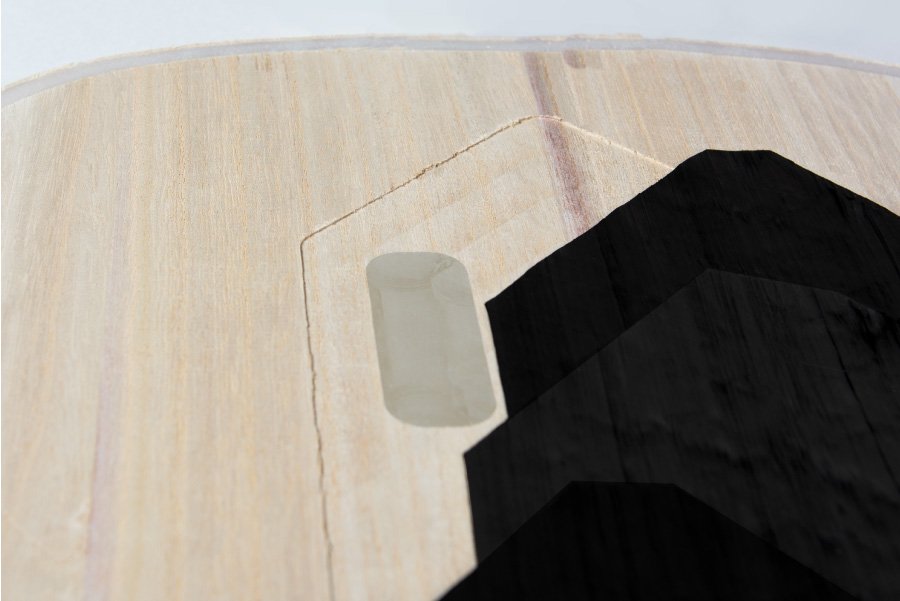 Blind Foil Inserts
No Frills, Simple and Fast…
This design allows the foil to be fitted quickly and easily. The inserts do not go through the top. There is only the soft pad on the top, nothing else. Screwing is done exclusively from below, i.e. you don't have to turn the board back and forth or work sideways.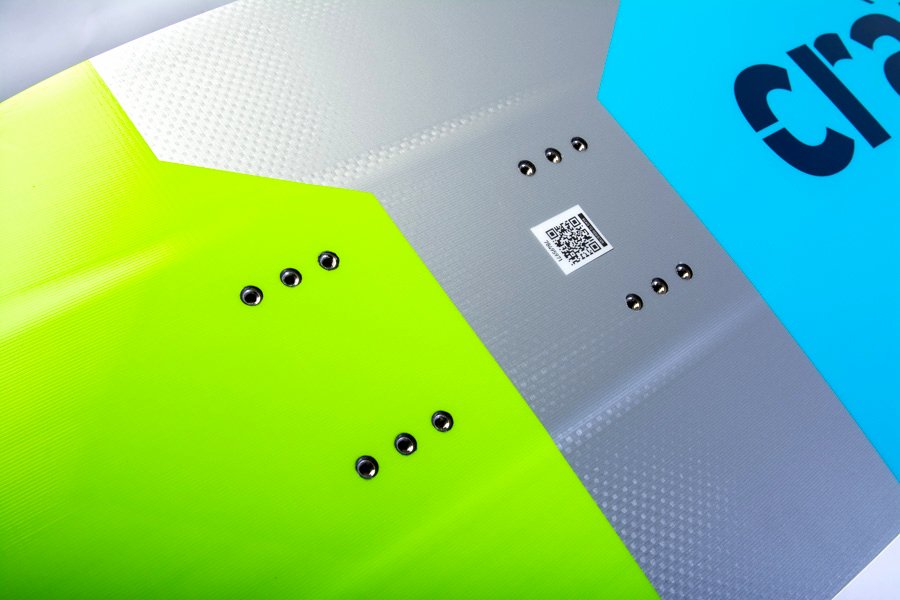 Curved Deck
More Control…
The arched deck offers easy handling and more control when jibing.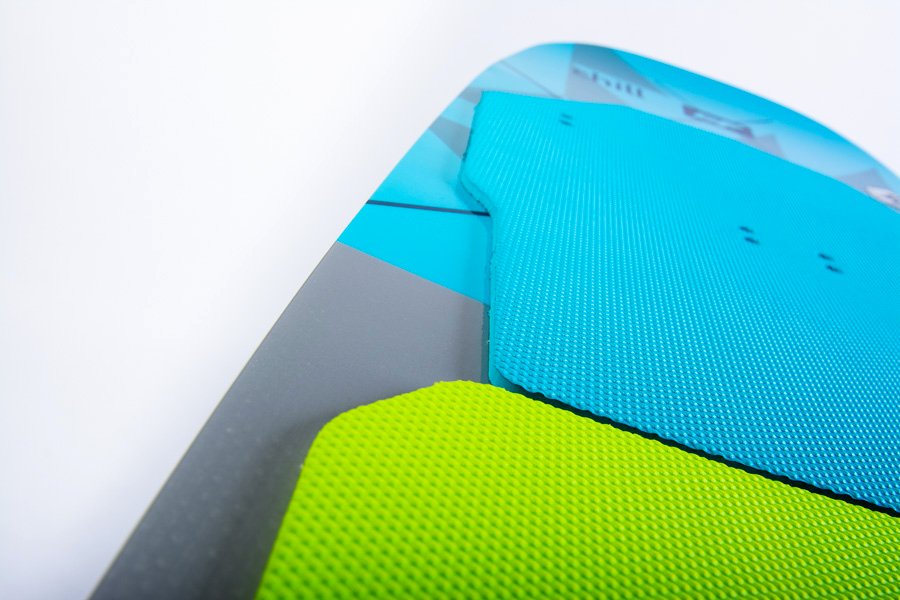 Large Footpad footprint
Comfortable and Safe…
The Chill comes with a pre-installed large deck pad. This gives you more grip and safety. Plus, thanks to the blind inserts, there are no screw heads on the top.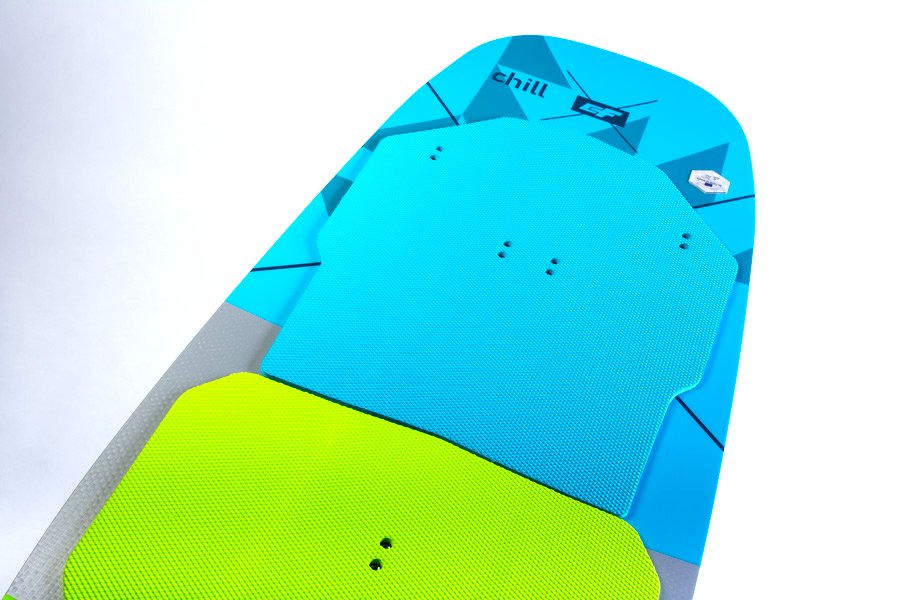 3 YEARS WARRANTY
MADE IN EUROPE
CrazyFly offers a three-year warranty on all CrazyFly kites and boards from 2019 onwards. and goes beyond the warranty of other manufacturers. In order to benefit from the warranty, you must return your purchased board or kite to within 30 days of purchase from CrazyFly. You can find all details about the warranty on our page CrazyFly Manufacturer Warranty.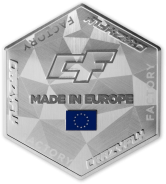 Specifications
Size [cm]
115 x 44
130 x 46
Weight [kg]
2.9
3.3
Stance
38 | 42 cm
Lochabstand auf Foil-Mast-Platte: 165 x 90 mm