CrazyFly Foil Cruz 690
€949.00 incl. VAT
€ 797.48 Outside the EU
Scope of delivery
Cruz mast 70 or 90 cm
Cruz 690 front wing
Cruz 220 rear wing
Cruz 69 fuselage
Cruz base plate
Delivery time: 3 to 8 days from payment receipt
The Cruz 690 is an easy to control foil for advanced kiters and those looking to get into foiling. The main wing of the Cruz 690 has a lower aspect ratio and high lift at low and medium speeds. The Cruz 690 offers great tracking and is playful in manoeuvres. A true freeride all-rounder!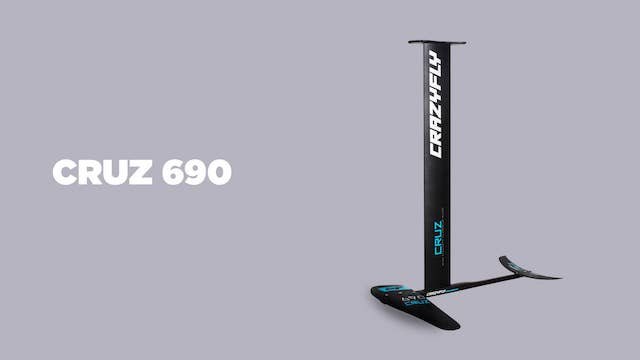 One Foil for Everything
Easy to master all-round foil
Wing made of carbon injection moulding (CFRP)
Aircraft-grade aluminium mast
Lightweight and quick to assemble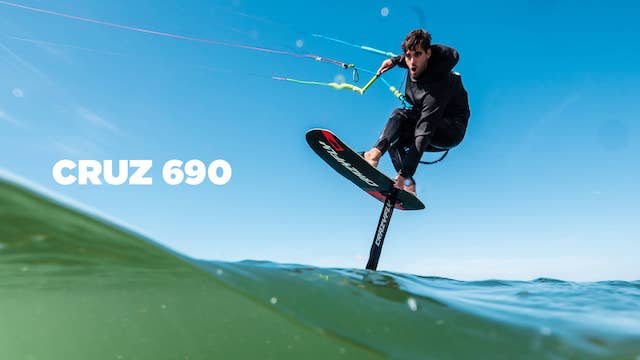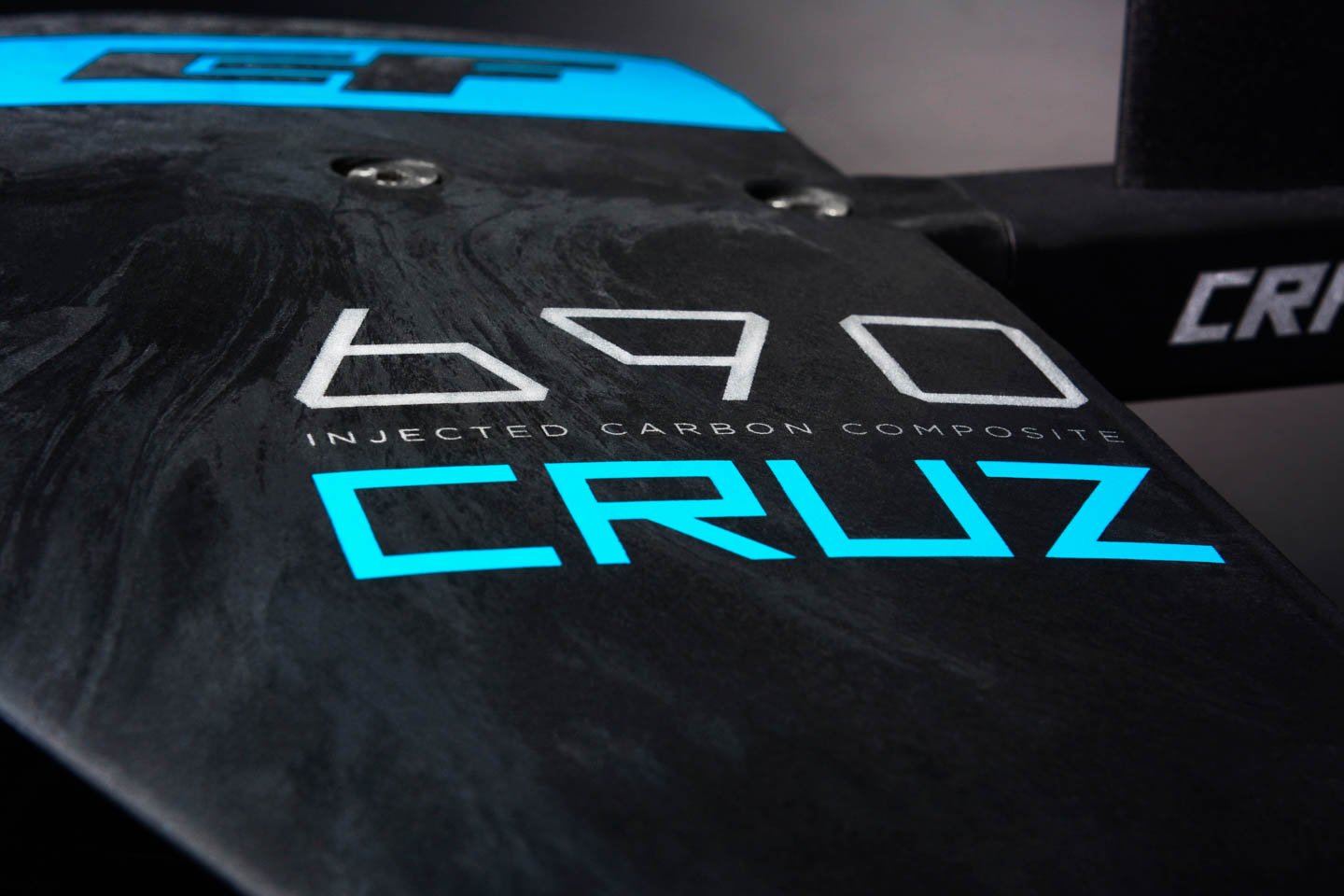 Carbon Injection Moulded Wings
The wings of the Cruz 690 were manufactured using the latest carbon injection moulding technology at CrazyFly's headquarters. The material is an innovative polymer mixed with carbon fibres. It is very light and stronger than steel. This allows extremely flow-efficient foil profiles to be produced.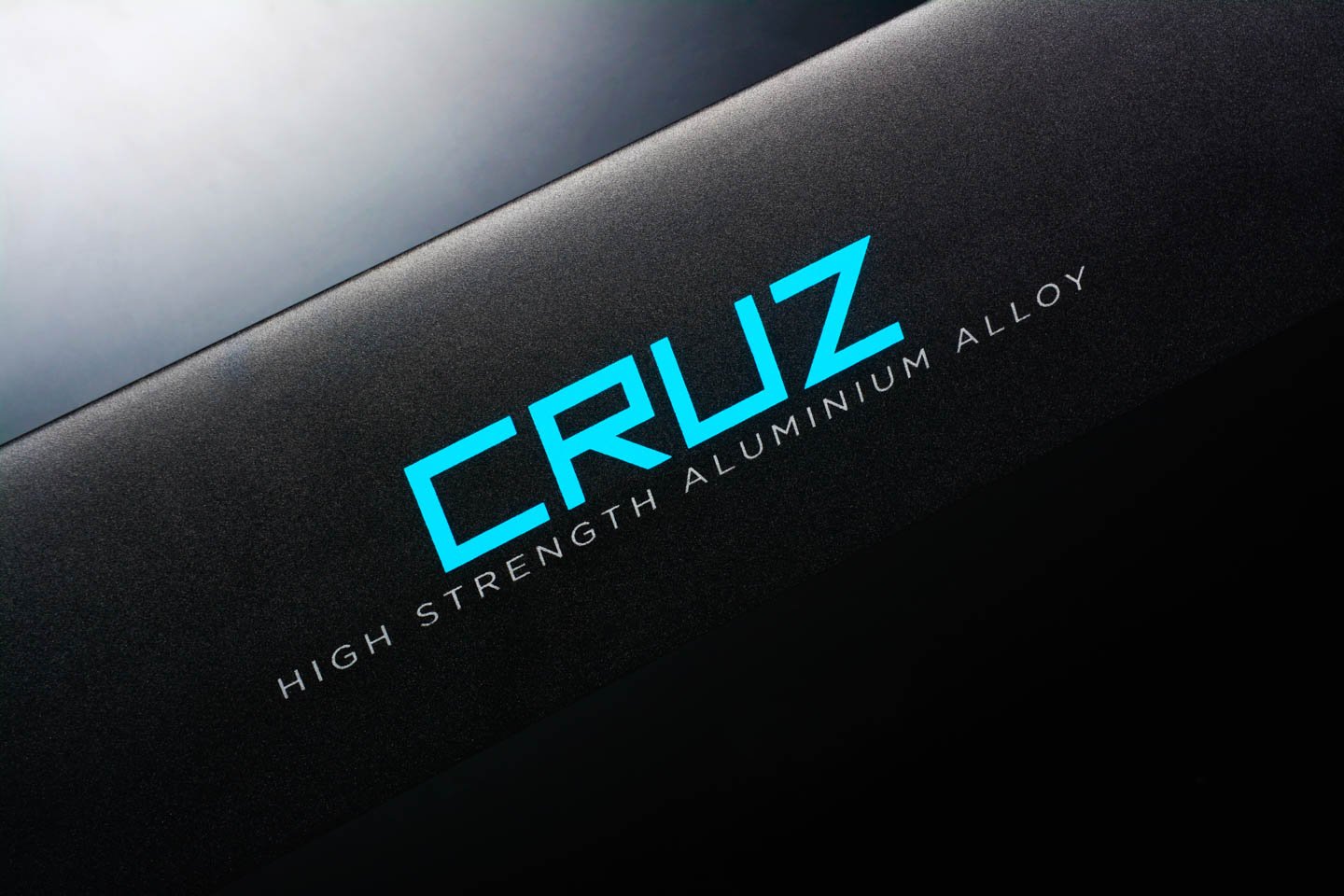 Cruz Foil Mast
The Cruz Foil mast and base plate are made from anodised high performance aluminium. Titanium has been alloyed into the baseplate and hull of the Cruz Foil for ultimate stability. The precision, strength and durability is beyond question. These parts were made to last forever.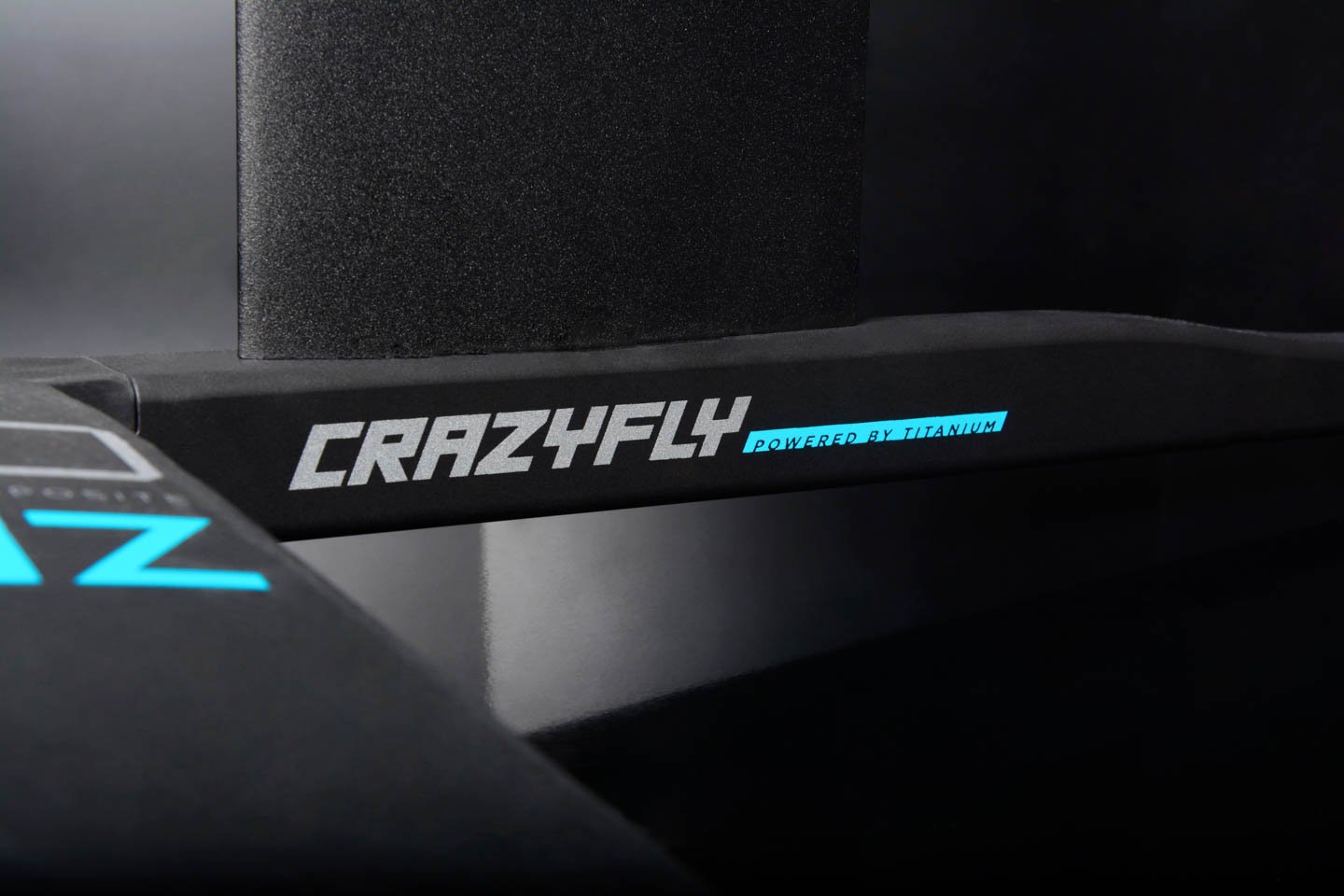 Cleanly Connected
The connections between the Cruz Foil's mast/base plate and mast/hull are precise and fuss-free. The high manufacturing tolerances do not allow for any play or vibration, as if the Cruz Foil were made from a single piece.
Technical Specifications
| | | |
| --- | --- | --- |
| Mast length | 70 cm | 90 cm |
| Cruz 690 set weight | 3.2 kg | 3.5 kg |
Range of use
Components | Spare parts | Technical data
Cruz 690 masts
50 | 60 | 70 | 80 | 90 cm
Cruz 690 front wing
Wing span: 518 mm
Area: 690 cm2
Cruz 220 rear wing
Aluminium hull
Length: 69 cm
Cruz base plate
Hole spacing: 165 x 90 mm
| | |
| --- | --- |
| Brand | CrazyFly |
| Mast Length | 50 cm, 70 cm, 90 cm |
| Release-Year | 2020 |